Deterrent Dog, Service Dog
DOB: 02/2014
"Karma" as I call her is a gorgeous medium sized shepherd out of imported parents. Like her parents, she has great enthusiasm for work and training. Karma is exceptionally versatile. She is an accomplished Urban Mushing partner, Horse Trail Dog, Mobility Assistance Dog, Psychiatric Service Dog, and Deterrent Dog.
Karma is polite, but mostly ignores other people. She is great with guests at home and away who want to play fetch, but is always ready for her handler. Karma has great focus and problem solves on her own. She is a very quick learner, very obedient, and has proven to be a dedicated mother and companion. Karma is extremely adaptable and is an international traveler. Bombproof, trustworthy, and reliable in any situation.
Karma was carefully selected as a candidate for my breeding program based on her parents' size, their temperaments, and their health, conformation, and performance scores. Her parents are V and SG rated respectively and Karma's father Gordon has competed at World & National Level SCHH/IPO Championships with Kkl1-a for life. Karma's mother Diva is titled in SCHH, Advanced Obedience, and Tracking. Both of her parents are medium - over medium sized with Hip HD a-normal (a1) scores. Both parents are DM Clear.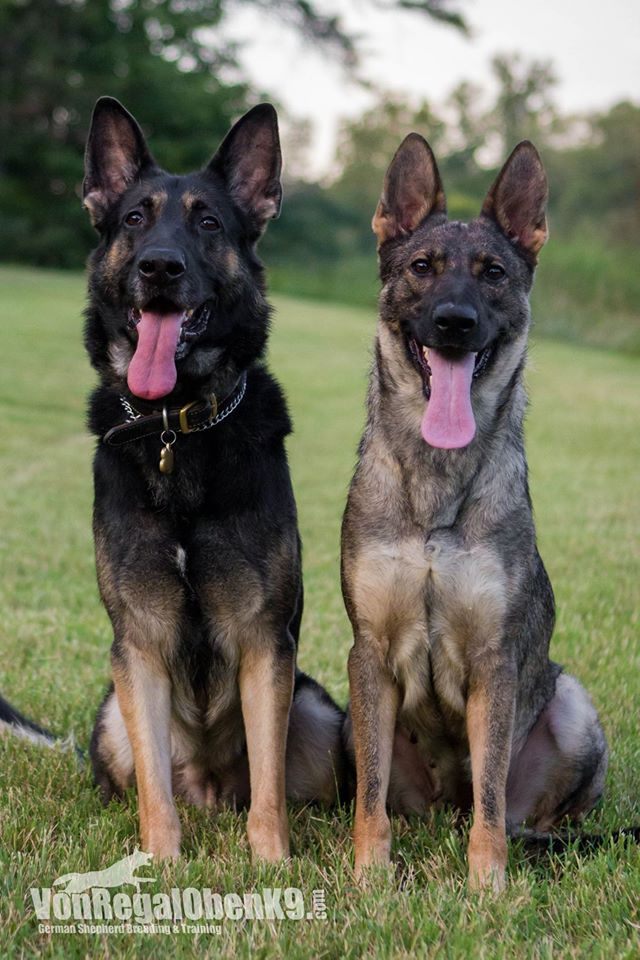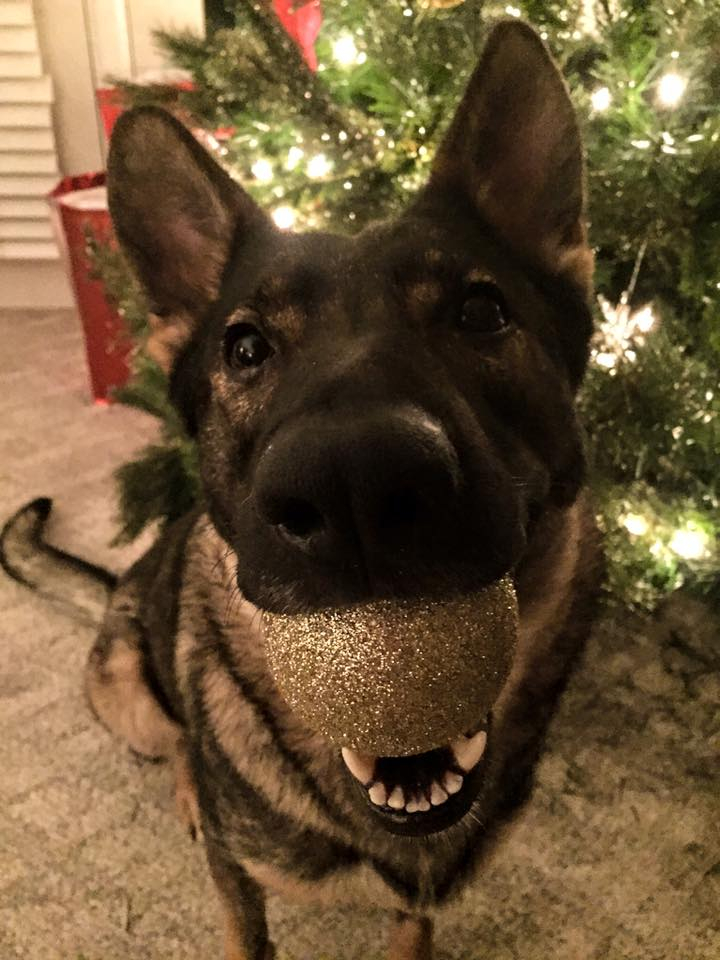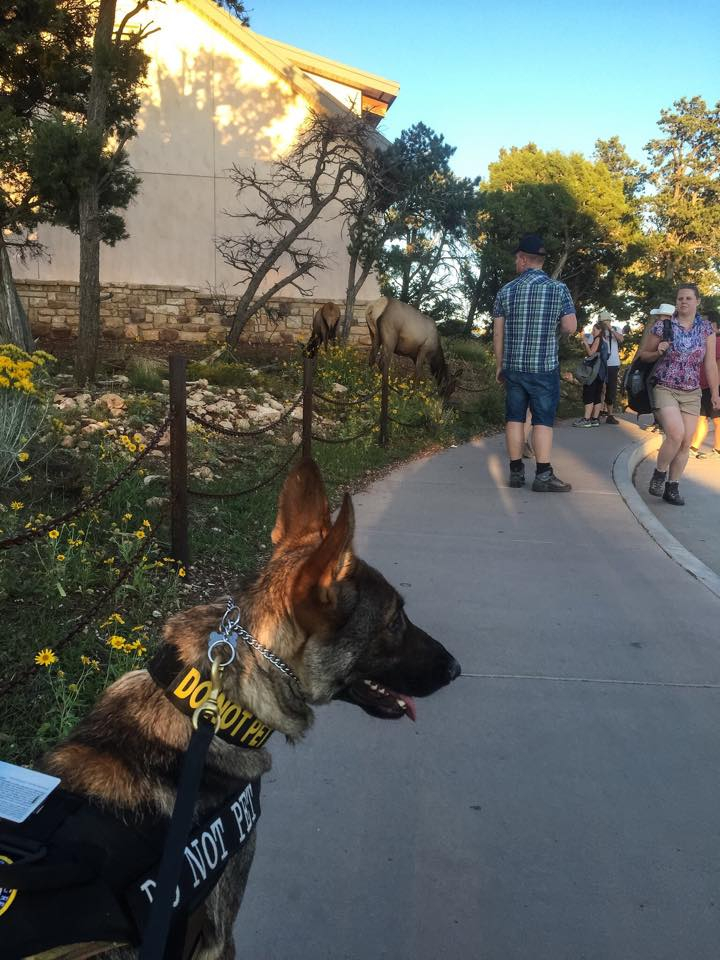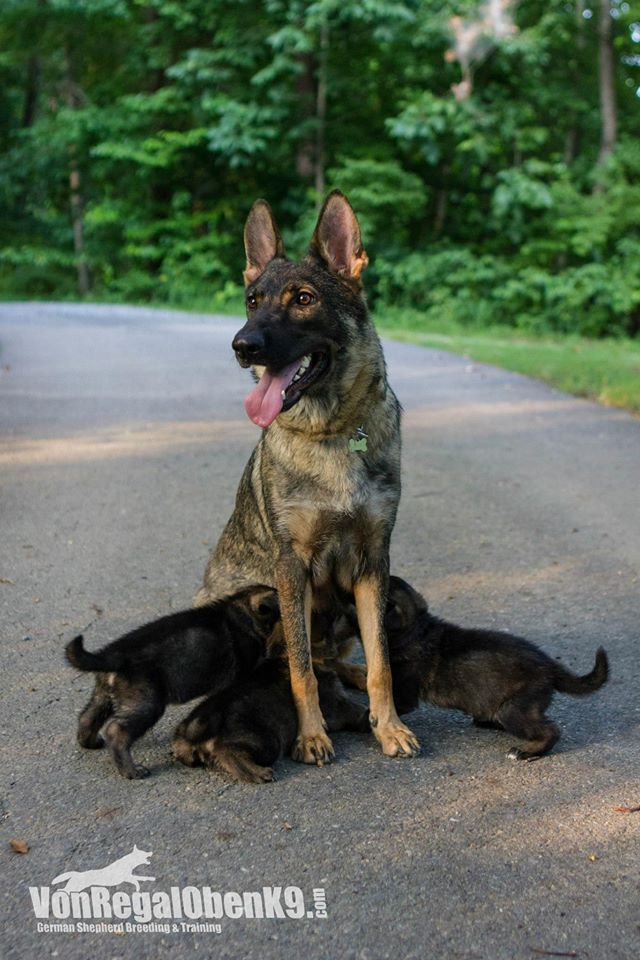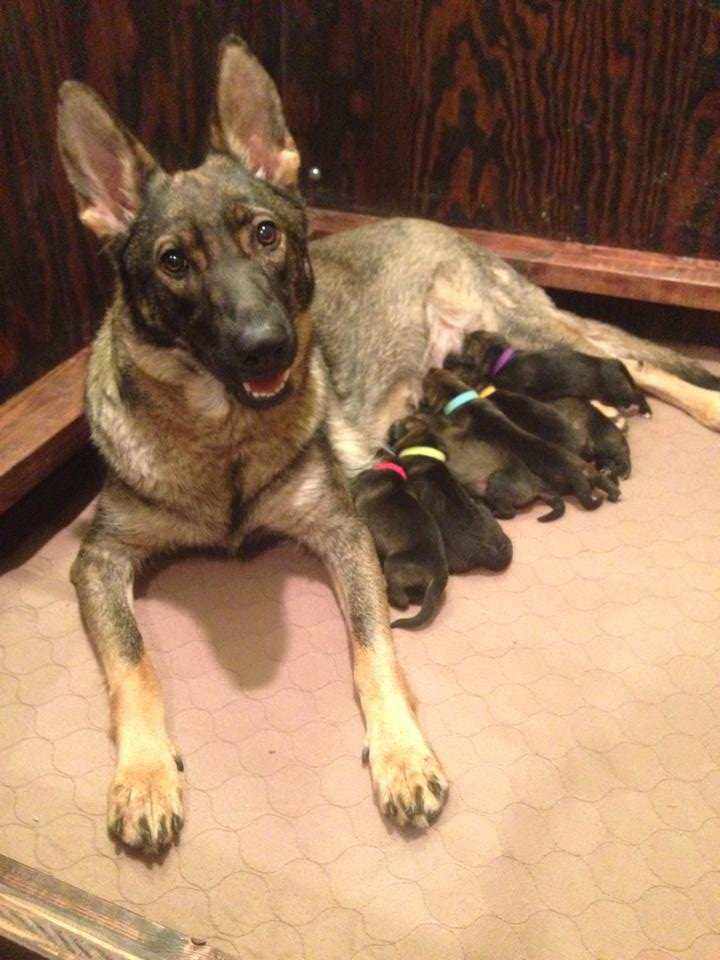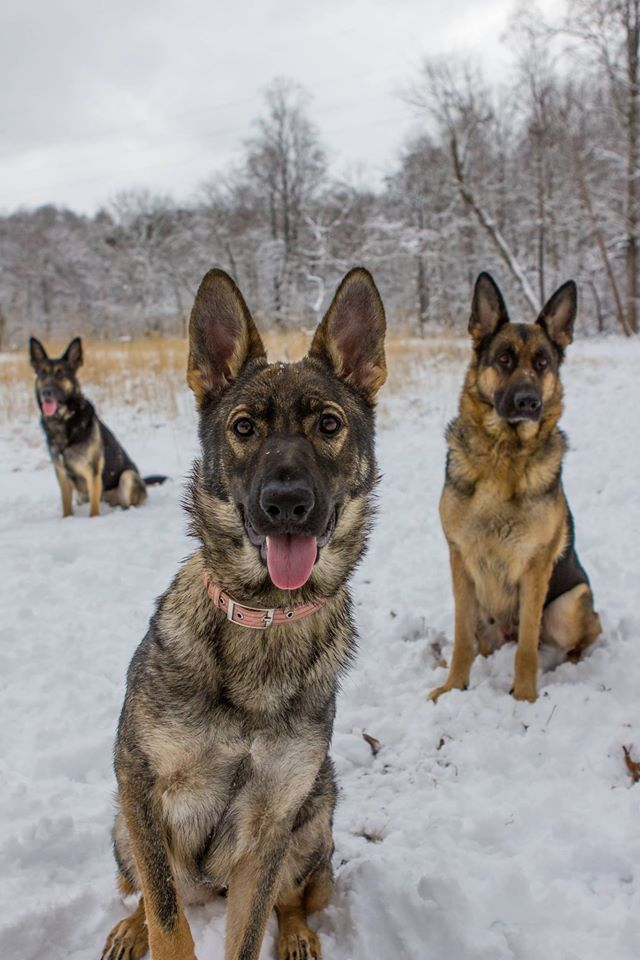 Furiousa von Regal Oben (Retired from breeding and re-homed Locally 2017)
Personal Protection Dog in Training
DOB: 06/2015
Furiousa (Fury) is a gorgeous petite sized shepherd, a direct import from Holland. Her father Caro is titled to the highest levels in KNPV: Royal Dutch Police Dog Association in Holland. It is truly rare to find a German Shepherd in KNPV. This sport is dominated by Malinois. Her mother possesses Czech working titles comparable to IPO.

Genetically, Furiousa is exciting. Her addition to my breeding program will further maintain the very best mental and physical attributes of the German Shepherd breed. It has been fun watching Fury grow into a really impressive and motivated young dog. She is naturally a very calm, quiet, low-key, female in the house and while out and about. She is great with other dogs and cats. Never a hair out of sorts and trustworthy.

Fury really turns it on in bitework and protection. She is over the top for tugs, balls, frisbees. LOVES to bite and has a great deep, calm grip. No handler aggression, great bark.
Me and Fury's training goals consist of further developing protection, obedience, and farm dog behaviors.
(RETIRED FROM BREEDING 2015)
Lacy von Regal Oben
Personal Protection Dog, CGC,
TDI Certified Therapy Dog, Personal Protection Dog
DOB: 12/2010
Lacy is a beautiful black and tan female out of German imports built for performance. Medium boned with solid frame and gorgeous long legs, Lacy covers ground faster than any shepherd I have seen.
Highly motivated and eager to please Lacy excels at herding, advanced obedience, scent detection, and personal protection. She is very calm and social with a sweet disposition, but don't let that fool you. She bites hard and instinctively engages the weapon hand. Transitions between active and passive behavior perfectly in any environment despite distractions.
Lacy is a wonderful mother and has proven to be a very appropriate and trustworthy guard and protection dog. She is titled as a Canine Good Citizen and has earned her Therapy Dog Certification. We visit assisted living facilities in our local area. Lacy is also the reigning champion of Winston-Salem's 1st Annual Responsible Dog Ownership Day's Dog Olympics & Canine Challenge. She swept the competition winning three gold medals in events where she competed against other canines and their handlers. We cannot wait to compete again this year! Lacy is truly an ambassador for the breed and a privilege to have in our family. If you would like to know even more about her please let me know!