Von Regal Oben is a specialized German Shepherd breeding program in the North Carolina Piedmont Triad Area.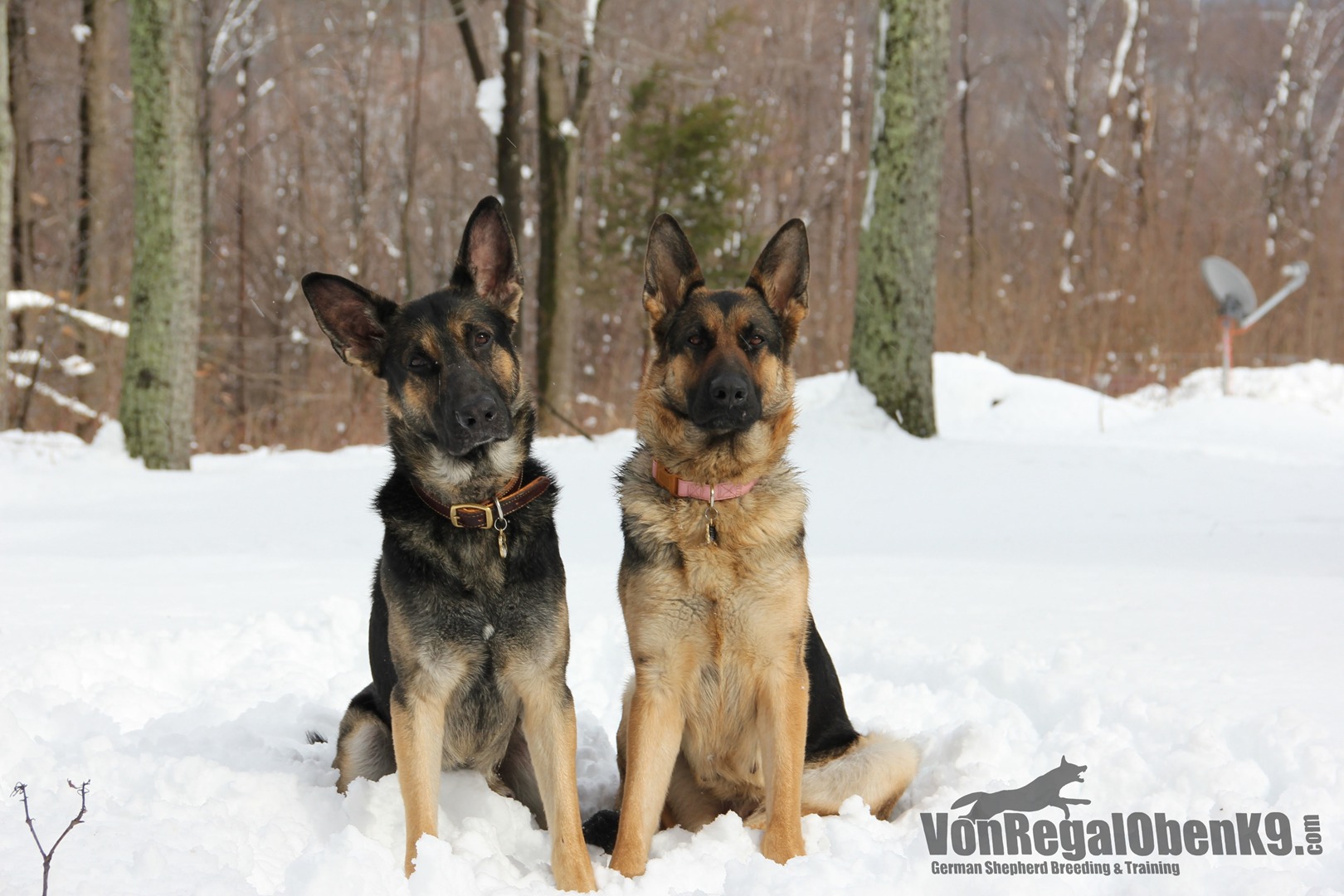 All dogs considered for my breeding program must live alongside goats, chickens, cats, and neighbors without incident. After reaching training and temperament goals my pairings produce puppies that have great instincts and temperaments suited for a variety of roles and a variety of owners/handlers. My breeding dogs are carefully selected and trained for therapy, service, and security roles while also being reliable and enjoyable pets.
I strive to produce pets with exceptional bravery and sensible character. In short, the type of widely versatile dog the German Shepherd is trusted to be. My dogs are currently working in day to day herding of our small livestock, trailing, advanced obedience, and personal protection. Their offspring are in households as loyal family companions and guardians throughout the country. Within my breeding program you will find a superb German Shepherd companion with the ability and dedication to do much more.
Next Litter Planned for 2018
Contact me to be added to the reservation list